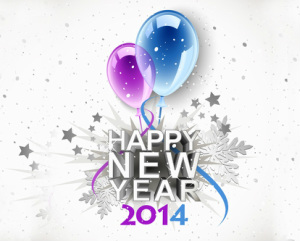 Happy New Year! As we welcome in 2014 I am convinced that it will be another exciting year for Belle Pointe Dance & Movement Company. Here are just some of the new programs and changes you can expect in 2014:
The launch of our Musical Theatre program
The launch of our Move with Me Bootcamp (mom and baby/tot fitness class)
Studio improvement and expansion plans
New BPD wear (launch Spring 2014)
Our biggest and most exciting recital to date
While saying goodbye to 2013 I can't help but feel blessed for all the great things that happened and all the wonderful people that have come through our doors in the past 12 months. Our studio has grown in heart and size and we have only our dancers, parents and supporters to thank. 2013 brought many obstacles but it also brought us the opportunity to accomplish great things such as; the launch of our jazz program, booking 18 birthday parties, welcoming over 100 dancers into our studio, surprising many with our flashmob in Springbank Park and running our very first Summer dance camps. As the owner of Belle Pointe Dance & Movement Company I couldn't be prouder of the talent, effort and joy that is displayed in our studio on a daily basis. Welcome 2014 and thank you 2013. Happy new year and may your blessings be many.
Here is a quick look at some of our captured moments from 2013.
Miss Jennifer