2017 Recital Information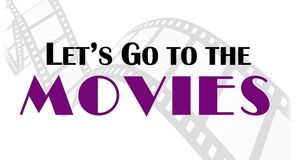 It's that wonderful time of year again… Recital time! This year's theme is Let's Go to the Movies. Get ready to walk the red carpet as we dance to Hollywood's most memorable movie soundtracks.

Recital Date: Saturday, June 10th, 2017
​Time: Recital 1 – 10:30 am
Recital 2 – 4:30 pm
Location: Forest City Community Church
​ 3725 Bostwick Rd.
Get your tickets today at: www.onstagedirect.com
Last day to purchase tickets at the studio is Sunday, May 28th. Tickets at the door are $25.00
Recital Picture Days
***please arrive 15 minutes before your call time***
Wednesday, May 24th
4:30pm Pre-Intermediate Lyrical and Jazz: Angel; Canned Heat
5:15pm Pre-Intermediate Ballet: Jai Ho
6:00pm Pre-Intermediate & Intermediate Tap: Singing in the Rain
6:45pm Pre-Intermediate & Intermediate Pointe: Beauty and the Beast Part 1 & 2
7:30pm Intermediate Ballet: Lala Land
​
Saturday, May 27th
10:00am Acro Pre-Junior (Thursday): Eye of the Tiger
10:30am Primary Ballet (Monday-Miss Stephanie): Pink Panther Theme
11:00am Primary Jazz (Saturday & Monday): Can't Stop the Feeling
11:30am Pre-Primary Tap (Saturday & Monday): The Bare Necessities
12:00pm Pre-Primary Ballet (Saturday): Let It Go
12:30pm Primary Ballet (Saturday): Fly to your Heart
1:00pm Primary Tap (Saturday & Monday): You Got a Friend In Me
1:30pm Primary Ballet (Monday-Miss Jennifer): Under the Sea
2:00pm Primary Jazz (Monday): Happy
2:30pm Pre-Primary Ballet (Monday): A Dream is a Wish Your Heart Makes
3:00pm Musical Theatre (Tuesday): Zip-A-Dee-Doo-Dah
3:30pm Ballet 1 (Tuesday): How Far I'll Go
4:00pm Tap 1 (Tuesday): Hard Knock Life
4:30pm Jazz 1 (Tuesday): Itty Bitty Pretty One
5:00pm Acro 1/2 (Friday): I Feel Better When I'm Dancing
5:30pm Ballet 2 (Tuesday): Wind Beneath My Wings
6:00pm Jazz 2 (Tuesday): Ain't No Mountain High Enough
6:30pm Tap 2 (Tuesday): Ghostbusters

Sunday, May 28th
10:00am Movie With Me 2
10:30am Tiny Dancers (Saturday & Monday): I Just Can't Wait to be King
11:00am Tiny Tappers (Saturday & Monday): Jolly Holiday
11:30am Tiny Dancers (Saturday-Miss Jennifer): Heigh Ho
12:00pm Tiny Dancers (Friday –Miss Kelly): Friend in Me
12:30pm Tap 3 (Thursday): Old Time Rock n' Roll
1:00pm Jazz 3 (Thursday): Kung Fu Fighting
1:30pm Ballet 3 (Thursday): Married Life
2:00pm Acro 2-3 (Friday-Miss Kelly): Be Our Guest
2:30pm Jazz 4 (Thursday): Danger Zone
3:00pm Ballet 4 (Thursday): Reflection
3:30pm Tap 4 (Thursday): Ghostbusters
4:00pm Jazz 5 (Thursday): Fame
4:30pm Ballet 5 (Thursday): My Heart Will Go On
5:00pm Tap 5 (Thursday): Soul Man
5:30pm Acro 4-6 (Tuesday): Mission Impossible Theme
​6:00pm Hip Hop