Disney's Peter Pan Jr.
Playing April 28th and 29th at Wolf Performance Hall
The Little Theatre Company is proud to present Peter Pan Jr. A magical tale about the wonders of Neverland with Peter and the Darling children in this adaptation of Disney's beloved animated film. Only 4 shows, you don't want to miss it! Tickets are only $10 and on sale now:
www.OnStageDirect.com
. Matinee and evening performances.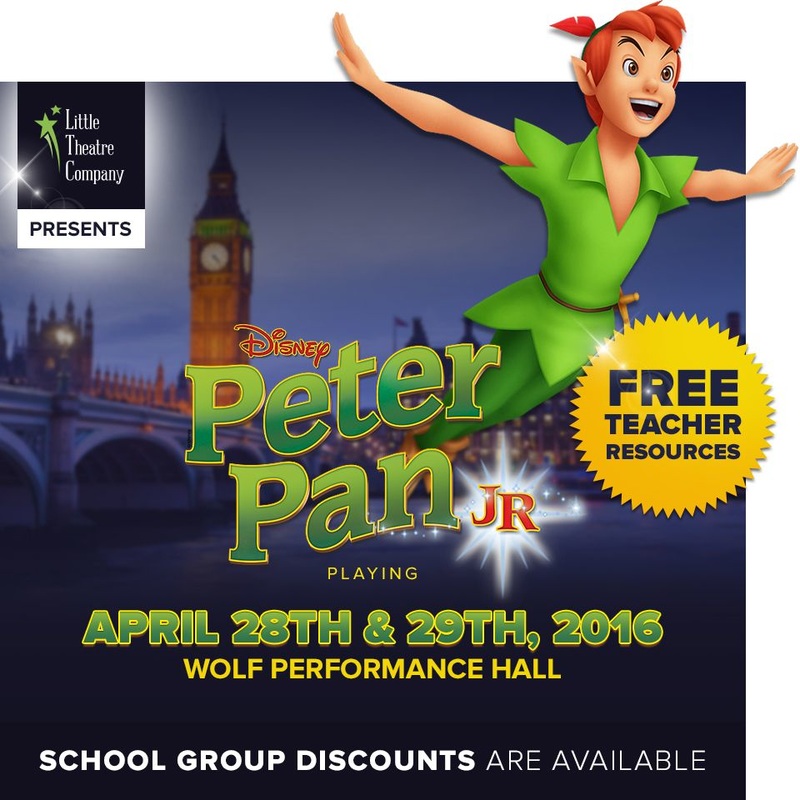 Come and Experience the magic of neverland for yourself